Ever thought something was going to turn out?
You were going to meet your quota this quarter?
You were going to have a full event?
You were going to have a signed contract on your desk by Friday?
But, then it didn't.
Want to know why?
It's not personal. Everybody has this disease.
Wondering how to go from 5 to 6 figures in sales? Check out this Free eBook: http://ebook.solidsixblueprint.com/solid-six-ebook/
We all listen for WHAT WE WANT TO HEAR. But, that doesn't mean that the result is actually going to come in.
So, when it really counts, when it really matters, I invite you to do something new.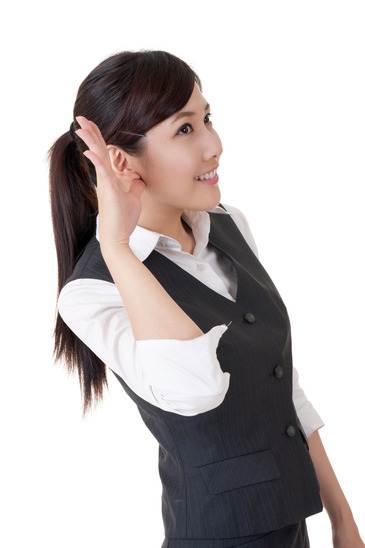 Start listening for the "no" hiding behind the "yes" you are hearing.
If someone says they are going to show up to your volunteer event, ask them politely, "Is there anything that would get in the way of you being able to make it? Do you have children you need to have looked after? Is there anything else in your calendar?"
Or, if you're inviting someone to an event. Find out why they are going and what they want to come away with. If it's really important to you, ask if it would be helpful for you to pick them up. Then, call a couple days in advance to confirm details.
If they are going to get a contract signed for you, ask them: "Who signs? Are they going to be on vacation or do you expect them to be around this week? Is the timing important to them, too? "
Have them walk through for you how the result they are saying "yes" to is actually going to happen, in reality.
When you need it to happen, you must inspect – dig deeper.
Don't be worried about asking.
You are supporting the person to do what they already told you that they wanted to do. Done well, it demonstrates your leadership.
Too often, when someone is trying to tell us "no" – we don't listen and find out more. Sometimes we even leave the conversation thinking that now they are going to figure out a way to make it work.
But, that's not how people are. They are uncomfortable telling you that they are not going to act on your newest suggestion. They just aren't going to do it.
It should be a true and rare surprise to you if you are expecting someone to act and then they don't.
If you are masterful at listening, you will hear the "no" instead of hearing what you want to. When you hear the "no" – you have a shot at turning it into a real "yes"! And that is power!
Love 'em UP!
The Irreverent Sales Girl
Want the really entertaining stuff? Sign up for my: Totally Irreverent Tuesday newsletter for stories I will never publish anywhere else (unless I write a book, of course!): http://bit.ly/IrreverentTuesday
Thoughts about this...