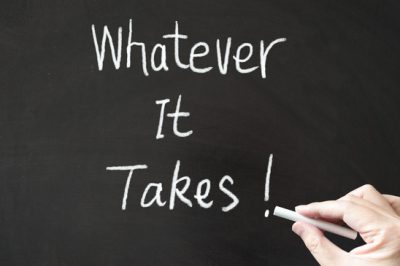 This Throw-Back-Thursday article published in May of 2012 and it just seems like the perfect post to come next. If you've been reading my articles this week and you got my Totally Irreverent Tuesday newsletter, you will see exactly what I mean!
"Are you willing to live a Do Whatever It Takes Life for your dreams?
Careful of your answer – there WILL be a test! *GRIN*
Wondering how to go from 5 to 6 figures in sales? Check out this Free eBook: http://ebook.solidsixblueprint.com/solid-six-ebook/
Every single one of us has it in us to do whatever it takes for something. We think we'll be too tired if we REALLY go for it, or that we'll miss out on something else that life has to offer.
Not true! The more you give to your dreams the ABSOLUTELY more they'll give to you. But you gotta be willing to do WHATEVER it takes!!! The miracles that come along with this kind of life will TAKE YOUR BREATH AWAY!!
Love it up!
The Irreverent Sales Girl"
Love the articles? You'll love the Totally Irreverent Tuesday newsletter even more! Sign up here: http://bit.ly/IrreverentTuesday
Thoughts about this...