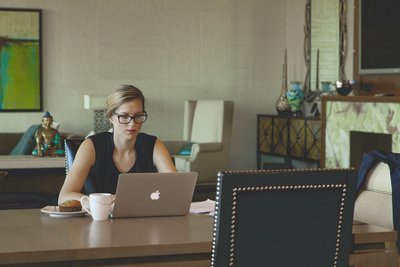 I was skimming through Quora today – as I am wont to do from time-to-time. You can find the most interesting questions there, like "What is it like to be dead?" (Reading the answers to that question took up half of my afternoon one day. Fascinating stuff out there.)
Wondering how to go from 5 to 6 figures in sales? Check out this Free eBook: http://ebook.solidsixblueprint.com/solid-six-ebook/
But, I digress.
I stumbled upon this question: What college degree is best for a career in sales? And, I thought, hmmmm…. I would really like to weigh in on that one!
You are right now thinking to yourself one of three things:
1)  I am in sales. I wonder if I got the "right" college degree! (67% are thinking this)
2)  I want to be in sales. There is no way I am going back to school. Wonder if what I majored in is the "right" degree? (32.9999% are thinking this)
OR
3)  I'm in high school and I know for sure that I want a sales career, so I would like to hear more about the right degree for me (Exactly 1 person reading this article is thinking that right now).
The truth is that many of us find ourselves in situations that require us to sell to do a good job.
Either we:
own our own business,
or ,we are interested in climbing the ladder at our current company and we need to learn to sell ourselves internally
or, if we want to earn a leadership position in our firm, we need to get better at bringing business in the door
or, we plain old landed a sales job and we want to be the best we can be.
My message for all of you is…
ANYONE can learn to do sales and do it well.
For the 1 reader who is looking for the right college degree, get ahold of my dear friend Dawn Deeter who heads up the National Strategic Selling Institute and she can help! @DawnDeeter
Micheline Anstey, Associate Professor at Southern New Hampshire University, recently told me that if you are a marketing major, you are most likely to have a sales job at some point in your career. While that's probably true, is THAT the major that sets you best up for success in selling? I'm not so positive.
Some of the smartest and most successful people I know, who have a natural sales style about them, didn't go to college!
They were out in the real world doing real things learning hands-on what it took to put dinner on the table for themselves and their family instead. And, they self-educated.
If you want a strong, and highly entertaining, opinion about this topic, Google Gary Vaynerchuk's rant on college. I was going to include the link here…the message is great, but the language just isn't a good fit for this blog. So, you're on your own! (You know how to use Google, right? *wink*)
Here are the
THREE MOST CRITICAL THINGS YOU MUST LEARN TO BE GREAT IN SALES
– and where you learn them is entirely up to you.
1) The ability to THINK CRITICALLY
If college offers you ONE thing that is most likely to make you a successful sales person, it is learning the ability to THINK CRITICALLY and become exposed to more WAYS OF THINKING.
The best degrees to learn that skill are more likely to be in Literature, Philosophy, the Sciences, Mathematics, Political Science, Economics, and the like. At SOME point, you are going to have to learn business skills. It will be important that you understand cash flow and profit margins and the business things that your customers are dealing with – but learning to THINK is the most important step.
However, do you really need a college degree to learn that? In today's world of Information Accessibility, all you need is a device that connects to the Internet and a healthy dose of Curiosity to get an extraordinary education in any skill. And that includes sales.
2)  SELF DISCIPLINE
In sales, there are no Participation Awards. You must learn a "whatever-it-takes" attitude and apply it daily.
If you take your college degree seriously, and use it to become masterful in a subject, then the structure of college may help you develop the critical quality of SELF DISCIPLINE.
If you party the whole time and do what it takes to "get by" in the academic world, you have set yourself waaaaaaaaay back. You may get a degree, but you are going to have to unlearn a whole slew of bad habits to become great in sales.
Throughout your successful career in sales, you will:
need to do what other people will NOT do to get the business
need to make time to learn, and learn, and learn – in a myriad of topics
need to make that last sales call even when you are exhausted
need to grapple with your self-doubt and come out on top
need to look at the mountain of IMPOSSIBLE and do whatever it takes to climb it
need to fail and be grateful for your failures
need to wake up before the others do and go to bed after they do.
My favorite teacher on the topic of SELF DISCIPLINE is Dan Waldschmidt. Check him out: @DanWaldo http://danwaldschmidt.com/
3) EMPATHY
This is not a touchy-feely topic, empathy. It is the ability to demonstrate that you can get over in someone else's world and identify with the way life ACTUALLY occurs to them. (Today, some people are calling this quality Emotional Intelligence or EQ.)
Here's what I mean. We mostly walk around thinking that our view of the world is the way it really is. When you understand that this it true about you, you have an amazing insight into your customer. Because THAT IS WHAT THEY ARE DOING, TOO!
THEY are walking around thinking that the way they view the world is the way that it really is!
When you can let go of your own view and really speculate about what that person's world looks like to them, you can now sell!
A college degree will help you with Empathy – especially if you have a degree in things like Philosophy, Literature, History – subjects that force you to think from another person's world. Perhaps even in a different time or a very different world circumstance.
However, just being a well-read person can do this for you. Pick up books that DO interest you and books that DON'T interest you.
Read, read, read, read, read.
Watch, watch, watch, watch, watch.
Listen, listen, listen, listen, listen.
Research like crazy.
Get good at EXPERIENCING what it is like to be in someone else's situation and see that how they behave makes PERFECT sense, given their unique point of view.
What is the right answer to "What do I need to be a success in sales?"
The answer has nothing to do with a college degree or any other formula. The answer is always and purely…
The never-ending, "never-give-up" commitment to be a success in sales and never stop.
Love your sales journey UP!
The Irreverent Sales Girl
For some REAL fun, subscribe to my Totally Irreverent Tuesday Newsletter here: http://bit.ly/IrreverentTuesday
Thoughts about this...