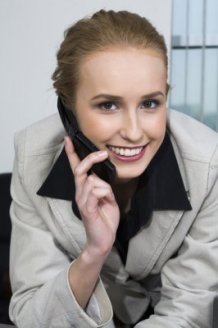 This post dates back to May of 2014 and got a great response back then. I still love it! People are the most important part of your business. Find ways to Love 'em UP!
If you believe that sales are founded on great relationships. (And, most of us still do.) Especially in this world of complex sales.
Ever thought of calling your decision-maker up – just to see how their life is going?
It will test your ability to GET OVER IN THEIR WORLD.
What if your customers viewed you as someone who called them because you were interested in what THEY were dealing with. Not just what you could sell them to help them. You won't always have the answers.
Wondering how to go from 5 to 6 figures in sales? Check out this Free eBook: http://ebook.solidsixblueprint.com/solid-six-ebook/
Can you see how much more FUN you would have calling on people?
You have fun. They have fun.
You will find out things about their children, their marriages, their pressing concerns.
You do it because you "getting the deal" isn't the most important thing to them. But, their life IS important to them.
Do you know that salespeople don't do this?
Stand out. Demonstrate that you are truly out for THEM.
Love 'em UP!
The Irreverent Sales Girl
Are you ready to be in sales? Find out with my (very fun) QUIZ.
Thoughts about this...