I wrote this article over three years ago, but I still remember this epiphany! Hopefully, it will be good for you, too!
" I had a GREAT BIG call today with one of the Elephants I am tracking.
We seem to be getting so close, yet we are HEAD-TO-HEAD with a fierce and competent competitor.
It's all I've been able to think about lately.
I've been getting ATTACHED. 
I realized this during my workout today. Here I am enjoying a nice peaceful morning on the Elliptical and all I can think about is this PANIC I am having about landing this elephant.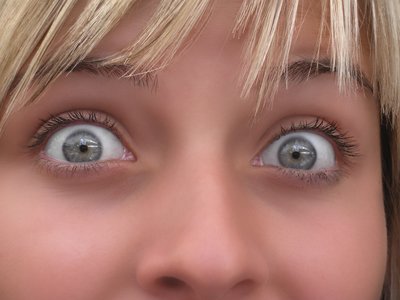 Ridiculous.
And then, I thought, "What Would the Irreverent Sales Girl Do?"
And, it came to me. She would
Wondering how to go from 5 to 6 figures in sales? Check out this Free eBook: http://ebook.solidsixblueprint.com/solid-six-ebook/
Relax – all the prep is done, the meeting is prepared, all the right people are attending
Realize that I am offering the best solution (I really am)
Trust that they are smart and capable of getting what they need and not being bamboozled by me or others
Remember to focus not only on the elephant, but also on all the great business that is trying to close
Remember that if I do not close this deal, it doesn't mean I can't reach my highest goals – it is all working in my favor
BREATHE – and enjoy the exercise
I took her advice (*wink*)
I went into the meeting calm, in control, committed, professional. I let THEM talk.
They said all the right things. They even said "wow" a couple of times. I could hear their heads nodding over the phone line.
They make their decision on Tuesday
It will be us or it will be them. Either way I am going to CRUSH it this year. Because that is what I am committed to. This deal is one of many.
Love yourself UP!
The Irreverent Sales Girl"
P.S. Funny thing is. I don't remember if I landed this deal or not. But, I did CRUSH my goals that year! So, it worked!
P.P.S. Want to get the really good stuff? Sign up for my Totally Irreverent Tuesday newsletter. It will entertain and delight you: http://bit.ly/IrreverentTuesday
Thoughts about this...