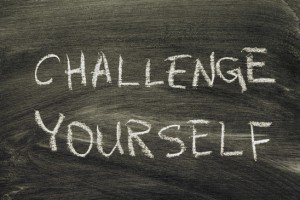 This is one of my very favorite topics.  This Throwback Thursday article was originally published in May of 2014. Enjoy!
OMG! I was in a TERRIBLE sales presentation the other day. TERRIBLE.
Wondering how to go from 5 to 6 figures in sales? Check out this Free eBook: http://ebook.solidsixblueprint.com/solid-six-ebook/
The presenter was Hooked On Pronouns.
"We, you, they, it, he, she, their" … it went on and on. (Example: So, I said this to him about it, and he said he was interested in their results.) WHAT?
PRONOUNS ARE MEAN
When you use pronouns, you make your audience feel like idiots!
IMAGINE THE SCENARIO
You are presenting to a decision-making team. The team is interested and they need a solution, but each person has other things on their mind, too.
EXAMPLE:
The SVP of Human Resources (to your left):  The SVP is VERY interested in what you can offer, but just today her dog was put to sleep and her ten-year-old son is inconsolable.
The CFO (right across from you): The CFO hopes you can save his company tons of money. And, 10 minutes ago, he found out he has to re-do all of the reports for a  shareholders call tomorrow. UGH!
The end-user: (the one who will use your product) has brought you in and really wants to look like a rock star with his superiors. To the point of distraction.
CAN YOU GET IT?
Your audience CARES about what you have to offer, but each one of them has other things they are dealing with.
SO, THEY WILL NATURALLY CHECK IN AND OUT…
…of your presentation. They will. These are powerful and important people who care about what you have to say…AND they have other things going on in their head.
THAT IS WHY THE PRONOUN IS YOUR ENEMY
When someone has checked out of a conversation that matters…they need cues to help them re-engage intelligently with the conversation in process.
Here's how that looks:
WRONG WAY (Notice all of the Pronouns)
You are saying: "The most compelling example of what we have done is how we helped  them achieve those results we showed earlier. They are completely thrilled with the results and they have written testimonials in the publications we targeted."
Instead, try this: (Notice the missing Pronouns)
"The most compelling example of what ABC Consultants (we)  have done is how we helped Walmart achieve 125% improvement in customer satisfaction surveys. Walmart, Best Buy, and Sears are completely thrilled with the results and have written testimonials in The Wall Street Journal, NY Times, and The Chicago Tribune (the publications) – the ones we targeted!"
Which statement is more powerful?
Which statement allows your wayward customer's mind to re-engage immediately and make them look smart that they were in the conversation the whole time?
People will RARELY ask you to clarify things they thought they should have been listening to. So, if you are not clear throughout the entire presentation, they will miss important points! 
TAKE THE CHALLENGE:
Notice how much YOU use pronouns. Pronouns destroy the power of your message.
Go out and…
Love 'em ALL UP!
The Irreverent Sales Girl
Take my 100% Reliable Mostly Foolproof "Should I Be A Salesperson" QUIZ here: http://www.irreverentsalesgirl.com/thequiz.aspx
Thoughts about this...