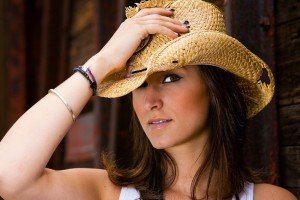 Are you HOT? Let me clarify.
When you are HOT, you have great attitude! People want to buy from confident, self-possessed, passionate people. That's HOT!
You do NOT need to look like the woman in this pic (who does, really, look like her?) But, the attitude is there!
She is confident, knows who she is, and is going to make sure that YOU look like a ROCK STAR when you buy her products. (This applies to men, too, BTW!)
You may "feel" less-than-confident when you are selling. We all do. Seriously!
One of my best friends once told me — "You can't judge a person's insides by their outsides"…meaning, they may LOOK all put together, but it doesn't mean they are.
Go find your attitude. Find your passion. Find where YOU are HOT (and it may be that you are the EXPERT who CANNOT be denied! See Mike Kunkle as an example)
Wondering how to go from 5 to 6 figures in sales? Check out this Free eBook: http://ebook.solidsixblueprint.com/solid-six-ebook/
Find it. And go forth and be awesome! Let your HOT shine through (everyone's got it!)
Love your hot UP!
The Irreverent Sales Girl
Thoughts about this...