Mark Twain said, "If you tell the truth, you don't have to remember anything".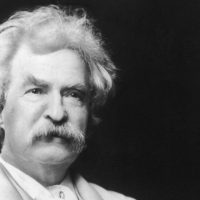 This is easily gotten, but not easily practiced.
Today, I told the truth to a business partner about something I had said about him, behind his back. It was a funny throw-away line, BUT… It wasn't pretty. I am not even sure why I "needed" to say it.
Here's what is REALLY interesting! It is unlikely he would have ever known that I had said it.
But, I care about my business, so I told him.(I was shaking in my boots when I did.)  Know what he did? He LAUGHED!!!!
What I learned? I still act as if I am 15-years-old some days. AND, people are GENEROUS. What's funny is…HE apologized to ME that I'd sweated it out for two days to tell him.
Wondering how to go from 5 to 6 figures in sales? Check out this Free eBook: http://ebook.solidsixblueprint.com/solid-six-ebook/
THE TRUTH SHALL SET YOU FREE.
Even if it seems scary!
Love your honesty UP!
The Irreverent Sales Girl
Thoughts about this...