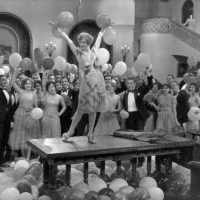 Do any of you remember Bull Durham?
In one scene, Kevin Costner playing Crash Davis is tasked with bringing Ebby "Nuke" LaLoosh – a crazy, undisciplined pitcher with a "million dollar arm and a five cent head" from the minors to the major leagues.
In exasperation, Crash is in the locker room and pulls a shower shoe from Nuke's locker, which is disgusting.
He proclaims,"Your shower shoes have fungus on them. You'll never make it to the bigs with fungus on your shower shoes. Think classy, you'll be classy. If you win 20 in the show, you can let the fungus grow back and the press'll think you're colorful. Until you win 20 in the show, however, it means you are a slob."
Take this to the bank.
Think classy, you'll be classy.
Wondering how to go from 5 to 6 figures in sales? Check out this Free eBook: http://ebook.solidsixblueprint.com/solid-six-ebook/
Bring your own style, every day, but until you make it to the show, BEWARE, it may mean you're a slob.
Love yourself up!
The Irreverent Sales Girl